Why Choose us?
Our promise to you



We wil Skillfully Represent you



We will strive to maximise the return on your investment



We will strive to optimise your capital growth



We will strive to deliver peace of mind



So why choose us?



We want to get it right the first time



We want to get you the highest possible rent



We will bave a positive and entusiastic attitude



We will promptly return telephone calls




Will provide solutions not excuses




We will go the extra mile to make you happy






To enjoy the wealth created from your investment property and to secure your future,




please call Jason, Jo, or Tracey to discuss any of your asset management needs.




Phone: 07 3394 1911 Fax: 07 3394 3164




Email: rentals@ryanrealestate.com.au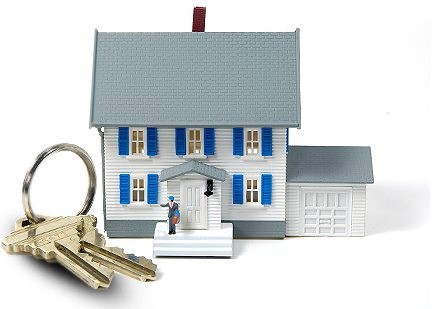 What is a property condition report?
This is a report that is compiled at the commencement of a tenancy prior to your tenant moving into the property. This report outlines the condition of the property at the commencement of the tenancy and is used when the tenant vacates to ensure that the property is left in the same condition.
This is the last inspection carried out as soon as possible after the end of a tenancy, when the tenants have returned their keys. The Property Condition Report is used at this inspection and each item is checked off to make certain that the property is in the same condition as when the tenant took possession. It is at this inspection that any items that need to be rectified by the tenant are identified.
Routine inspections
What if you are concerned that the property won't be cared for?
In today's legal web of litigation claims, we understand the importance of ensuring that the property is presented in a clean & safe state of repair. We regularly carry out inspections and provide you with value added feedback:

Renovations & improvements

Areas of potential risk & preventative maintenance

You will promptly receive a written report after each inspection.



Our office conducts routine inspections quarterly to asses how your tenants are looking after your property. We provide you with routine inspection reports that include;

Detailed photos

Explanations

and feed back from tenants on any maintenance issues.



We go that extra mile to give you peace of mind using the most up to date technology to send you the most detailed report possible with plenty of photos.




How do tenants pay their rent?
Tenants have several options to pay their rent, leaving no excuse for late payments.
By cheque or money order

Internet Banking through their chosen financial institution

Direct debit from their nominated bank account, we will supply the tenant with our account details to arrange an automatic transfer.
Questions to ask when choosing a Property Manager
Your property is a valuable asset that requires care and attention from a professional agency.
We recommend that you qualify potential property managers prior to placing your investment into just anybodies hands.
Questions you should ask;
Are there any additional fees and charges?

How would your agency market my property for lease?

How much information is obtained from applicants when applying for a property and what information is verified?

If my property is for lease, how many open homes are there per week?

How do you deal with rental arrears?

What's your process for dealing with repairs and maintenance?

Are all the contractors working on my property licensed and insured?

What steps do you take to ensure that all work on my property is competitively priced?

How frequently are routine inspections?

How and when will you deposit the rent monies and account to me via rent statements?

On average, how long does it take for your office to return phone calls and emails?

Will they give you weekly updates on open homes if your property in vacant?

If there is a maintenance issue, will we be informed?
At First National Coorparoo we believe that you need trust to develop a strong relationship and communication is key.
We can guarantee that you will have peace of mind that everything is operating smoothly with your property and tenant.
Advertising and Marketing your Property
What if you're concerned that your property will remain vacant?
We provide our clients with a detailed and unique marketing plan because we understand that a poorly marketed and/or advertised property can lead to greater vacancy periods, resulting in a loss of income to you.


We don't like to wait for tenants to come to us! We want to go in search of the Tenant. We are platinum members of www.realestate.com.au and promote you property on the interned on 2 web sites in our office display, and a sign on the property. We also have a great relationship with our tenants who allow us to promote the property before it falls vacant therefore reducing any vacancy period.
Marketing Strategies
Reaching the local community
Display a "For Rent" sign at the property (if applicable)

Display your property on an LCD screen at the front of our office

Your property will be directly advertised to our large database of potential tenants.

Property listed on our outside rental board

Networking with large organisations (i.e. hospitals, colleges, national corporate firms)

Advertise your property on 8 websites including.

Firstnationalcoorparoo.com.au

realestate.com.au

domain.com.au

Rent.com.au

onthehouse.com.au

homely.com.au

realestateworld.com.au

ratemyagent.com.au
Tenant Selection
Hassle free management commences with tenant selection
We accompany tenants to the property – we don't hand out keys

We are very hard to please and interview all prospective tenants

We want to choose someone who will care for the property

We are thorough with our reference checking

We have access to tenant default agencies
Anti Discrimination
It is important to note that as a professional agency we must work within the state and federal anti-discrimination guidelines. It is often not the status of a tenant that will determine if they are a quality tenant but the references they supply.
You can be confident that we want the best tenant for your property!
Rental Arrears and Rental Increases
What if you are concerned about the tenants falling into arrears?



Occasionally, unforeseen or difficult circumstances may result in rental payments being delayed or missed altogether, causing a properties rental payments to fall into arrears. We understand that the payment of rent is the reason you have the investment. We are tough when it comes to enforcing rental payments and are relentless to the end if a tenant defaults.
At First National Coorparoo we run a rental arrears report every business day to ensure any potential issues receive swift attention. If we find a tenant is falling behind in their rental payments, they will usually first receive a notification of arrears two days from the initial missed payment. This gives the tenant an opportunity to correct the anomaly, which may be as simple as a processing or banking error.
If the payment remains outstanding by the eighth business day following the initial rental due day a notice of remedy breach will be given to the tenants as advised by the landlord. This notice is a formal document requesting the tenants remedy the outstanding amount owed. If the tenants do remedy this breach a formal notice to leave will be issued.
We believe that our tenancy arrears are minimised by our strict tenant selection.
Accounts Management
What if you don't have time to pay accounts relating to the property?
We understand that many property owners require a total "worry free package". We can pay all accounts relating to the property on your behalf:



Body corporate fees

Water rates

Council rates

Insurance premiums

Smoke alarm installation and compliancy reports.



We happily take care of all your worries and concerns for your property. We are able to look after all accounts relating to your property which will show on your statements making it easy for you come tax time.

Landlord Insurance
What if you are concerned about something going wrong?
Our office highly recommends insurance cover for:
Building insurance

Contents insurance

Public liability insurance

Landlord protection insurance
Insurance cover provides you with that little extra peace of mind in an unexpected event.
End of month or Mid Month Accounting option
When and how do you receive your rental income?
One of the big advantages of letting your property through a well established real estate agency is the fact that you can relax and leave the rent collecting to the experts. Not using a renown real estate agency leaves you open to messy financial disputes and can prove very confusing when keeping track of rental payments particularly if you have more then one property. Using a reputable agent will ensure your rental funds are processed in a timely and stress free fashion.
As per legislation, all rental payments are are held in a trust account, which is regularly audited for peace of mind. We are able to organize the incoming of rent to cover body corporate fees, rates and water bills so you are never out of pocket.
By doing so, this is aimed to save you time and provides a straight forward record of your rental income being allocated, simplifying the system come tax time as this makes it really easy to calculate your properties in comings and out goings over the financial year.
Our office disburses money via electronic transfer twice monthly allowing you to receive your money quicker and within two working days of the transfer.
We are happy to accommodate additional payments throughout the month to compliment mortgage payments and assist with the reduction of your interest.
We provide a complimentary financial summary statement at the end of each year to assist you with taxation.
Maintenance Management
What if you have maintenance concerns?

Our tradespeople are licensed, insured & qualified to protect your investment.They are the best at what they do and comply with the relevant industry guidelines. This provides landlords with peace of mind that their property is both managed and repaired by a team of well - quipped professionals.
We promptly respond to all tenant maintenance issues in accordance with your instructions and update you as soon as something requires maintenance.
We understand the frustration landlords get when there is a lack of communication and they receive unexpected bills in their statement from maintenance they knew nothing about. We source multiple quotes ensuring you get the best possible price at the quality you expect.

Legal Procedings
Our first action is always self resolution.
If we encounter a difficult tenant that does not want to cooperate we may need to take the matter to the tribunal for a court ruling. You can be assured that we are aware of the legal requirements necessary to protect your investment.

Assessing a Current Rental Price
We guarantee to provide you with a comparative market analysis
We don't like to guess the rent

We are constantly monitoring the market to ensure that you receive the best possible rent

When appraising a property we will provide you with a detailed report substantiating the weekly rent we quote.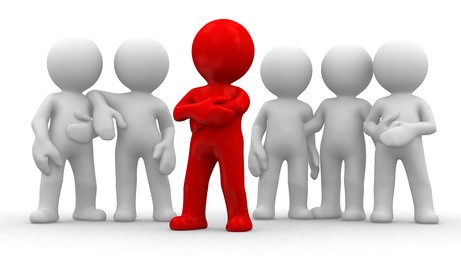 Our fees and Charges
At First National Coorparoo there are no hidden fees and no nasty 'gotchas'. We make our pricing simple and easy to understand so we can get back to business with managing your asset

s.
Unlike many other agencies we offer the following complimentary services, such as
Routine inspections

Entry condition reports

End of financial year statements

Attending valuations

Photography

Advertising

Lease renewals

Exiting fee

Paying of rates and body corporate fees

Rental Competitive Market Annalists
Please contact us directly to discuss our simple fee structure and to take the first step to simply the best value property management in Brisbane
If an agency is offering a discounted fee, you can be sure they will also be offering a discounted service ultimately costing you money.
If they discount on fees, they may easily discount on the rent when negotiating with tenants!